Workshops & Registered Classes

We are so happy to bring you these upcoming workshops and registered classes. They give us a wonderful opportunity to learn and grow, sometimes pushing us past our conceived boundaries and other times grounding us back to our foundations. Register online or in studio before spaces are gone!

---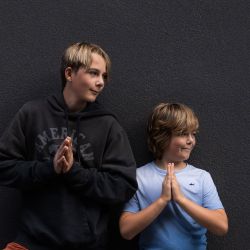 Young Yogis
with Michelle Waddock
YOUNG YOGIS with Michelle Waddock Registered Yoga (Ages 7-14 yrs old) Parental supervision NOT REQUIRED ! Young Yogis is a great opportunity for kids to come and explore their yoga mat and gain body awareness and confidence through the development of new skills. In our fun and safe environment, kids use yoga to grow through movement while improving strength, coordination, mobility, balance and breath. Through these 8 sessions, your child will learn how to use the tools and techniques of yoga to deal with the anxiety and stresses of everyday life. They will learn and laugh while building on a healthy, lifelong skill. Dates of this FUN series are: April 20th April 27th May 4th May 18th May 25th June 1st June 8th June 15th Don't forget to sign your little up at the button below. We can't wait for this one!
$140 for 8 weeks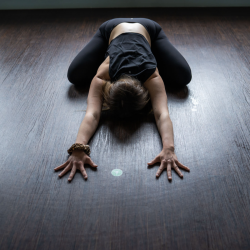 Yin & Massage
with Ali Allen and RMT Sage Gowan
Join Ali and RMT Sage Gowan for a special yoga class to get you grounded at the end of the May challenge. Yin Yoga is a unique style of yoga that involves long holds in the poses to help you increase flexibility and range of motion in the ligaments, tendon and fascial tissue of the body. Get some hands-on adjustments and gentle massage as you linger in the poses to deepen the stretch and soften the edges of each pose. Sage will circulate the room for massages after Ali cues you through options and modifications for each pose. This will sell out so don't wait to grab your spot!
$30